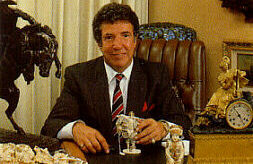 Carl Marcus, In Beverly Hills in 1969
To stop the music,
click the pause button
above.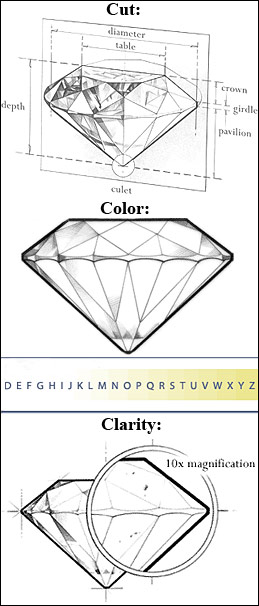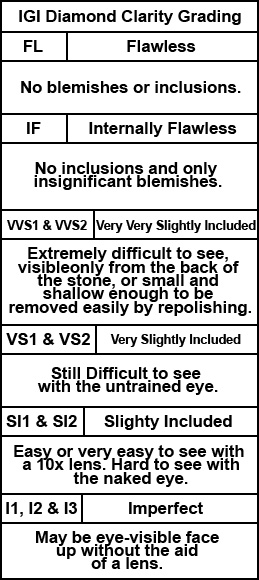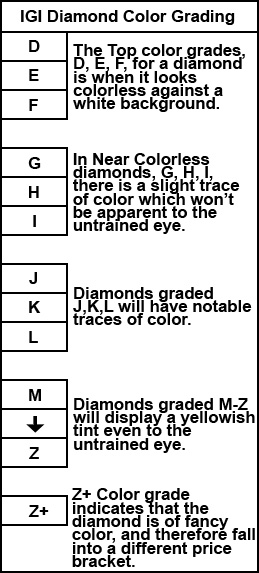 Options & Good Counsel:
Like the old adage goes, there is more then one way to skin a cat. In the long run, the time and money you budget towards purchasing an engagement ring is going to be very germane to your outcome. If your budget is impossible, I might not be able to give you a viable option or alternative. I will tell you, you will get the truth from us, and we won't stuff you into a diamond that won't work. The type of engagement ring you may want to buy is very much tied to your wife-to-be's social standing. If she comes from a high income family, like it or not, they are going to judge you by the ring you give her. This is just a fact of life, but we have solutions for that. Perhaps we can find a diamond that might be of another shape, color, or clarity, and be just as impressive as you need it to be. Our policy is when it comes to selling an engagement ring, if your fiancé isn't happy with it, we will take it back, and that is never a problem.
We have many people who come to us with a specific type of gemological grading they want. Just recently, my son brought a client to me that wanted a most exotic color and clarity, F - VS1. It was to be an ordered stone and quite expensive. I mentioned to my son that we had a stone that looked like that, but for a lot less. My son then said that this guy is very particular on what he wants. When I spoke to the man, and told him that I had a delightful stone that was un-papered, but I would guarantee the grading of at least H - VS2 at a later date, for a considerable amount less, also beautifully cut, and all he had to do was take the ring and show it to her. If she was thrilled, he would save $4,500. It worked out gloriously and he will be a client for life, along with his new wife. This is what I mean by options, there is always a way to save a client of mine money and give them a diamond that will deliver the proper impact.
Over the years, I have found out that there are not too many women that would give a hoot about what the stone is, just that it is white and bright with a tasteful mounting. So if you are insecure about purchasing and you think an expensive highly graded stone is the way to go, you are dead wrong. As a matter of fact, a lot of highly graded stones are undesirable because they are hard to sell. The market has driven the stones so high, that spending a lot of money for a moderate size diamond, the audience just becomes very thin. Those stones are victims of their perfection. Remember white and bright and tastefully mounted. The last most important thing about a diamond I forgot to mention, maybe the most important thing, is the manner in which it is presented. By all means, do not lose the element of surprise. The element of surprise will just blow her away. Do not take your gal with you to a jewelry store. You should know enough about her at this point with what she likes, if you don't, you shouldn't be marrying her. She may pick something extravagantly expensive that you are not able to get. Talking money in front of a gal can be very uncomfortable for you and definitely for us. Every diamond you buy will get a retail appraisal which will prove to her you are not a cheapskate.
Over the past 40 years, we pretty much know what a woman wants and what will make the right impression. The first thing that a woman wants is to impress her girlfriends. So if there are any black spots visible, or a touch of yellow that radiates from the stone, that would be very bad. Those types of women that are still single would be happy to point out any flaw they see.

Another thing that you must take into consideration is age, and with old age, sometimes comes hard times, health or financially. Thusly you should look at an engagement ring as a hedge against future misfortune. Someday, your wife may find herself in dire need of raising money. Don't think that this can't happen. If you do, you have a lot to learn. When you buy the proper engagement ring, it will always be a beacon of light in stormy financial skies. I can not count how many women that have come to me in acute financial distress who needed some money for some kind of payment, whether it was a mortgage, medical bill, or tuition. Unfortunately, most of the jewelry that comes to us from private parties for purchase just does not fit the mold. The stone is too small, the color is wrong, clarity is gross, or it was widely over priced in the first place and not sellable when they needed the money the most. Diamonds last forever and the price for a stone of definable quality continues to increase. So there you have it, another reason for taking the time to explore the market in hopes of discovering a viable option that would suit your fiancé and your pocket book.
The following are the prerequisites that make up the proper engagement ring:
The stone should be as close to colorless as you can afford, often referred to as white. Or at least give the appearance of being colorless.

It should also be properly cut to ensure the proper sparkle and brilliance.

It should weigh at least a carat, and if you can't afford a carat, you can't afford to be engaged.
While many diamonds have flaws, or inclusions, the proper diamond will not have anything that the naked 20/20 vision eye can see.

The minimum gemological grading for a diamond that represents the above would be I-J in color, VS2-SI1 in clarity, and cut to the specific dimensions as prescribed by a compendium of the leading gemological laboratories of the world.
If you are an anally retentive person, this approach might be offensive to you. Ok, whatever. We are flexible. If you want a laboratory specimen stone, fine. It won't make for a better marriage. The girl that will relish our prototype for a diamond will probably make for an easier mate. As a matter of fact, I find it wise to point out that often times, our cutters in Israel will send us a stone, that they claim to be H color. More often it is not. H and I are always tough calls to make, that is how similar they are. Likewise VS2 and SI1. This is why there is so much fraud in the diamond business. Most stones that are sold H-VS are probably I-SI. At Capetown, we feel better selling a diamond to as close to the grading really is. It has cost my company well over $100,000 a year. We feel it is worth it, hopefully you will too. In most jewelry stores they show you the piece of jewelry under their special lights. At Capetown, we do not use these, we prefer they are viewed under normal daylight. It is easily to get seduced into thinking that everything is ok.
I will tell you something, many experts don't know what they are talking about. Often times we will get stones from our Israeli cutters, and as often they are wrong on the grading that they gave them. It is just hard to keep from lying if there is no monitor or higher power to prevent it. I & H are very similar. And if you know you can earn an extra $1000 just by fudging the quality just a bit, and the only time when the error comes out, is when the wife sells or trades the stone, DO IT THE CAPETOWN WAY. Insist on qualified objective analysis in writing. You must remember that it is really hard for a retail vendor to be objective about his goods. Especially when there is a fiscal reason to lean towards the better end of the scale. The great laboratories are objective, they don't guild the lilies.
The first thing you must know, is the only way you can be assured of buying the proper stone, is to NOT take anyone's word for it!
If they are not prepared to present you with a gemological breakdown as certified by a graduate gemologist, or acknowledged gem laboratory, you should pass on the deal!
At Capetown, we used to only use the GIA, but there were some scandals last year involving payola that kind of chilled us with them. After the scandal we switched to the IGI, International Gemological Institute, which is the largest gemological laboratory in the US. Additionally we are fortunate to have our in-house gemologist Dr. Nicolas Ashby, who was a professor of gemological sciences in India's The Bombay Institute of Gemological Sciences. Another thing that helps to insure customer satisfaction, is that we do not have commissioned sales people for fear that they may stuff a client into a ring that would be less then appropriate and more expensive. Most of our diamonds are handled by our executive staff. At the executive level, we have enough income which precludes us from lying to induce someone into purchasing what might be an inappropriate gemstone. Every year, our company spends thousands of dollars on expert gemological certifications, so it is certain that when we offer up a piece of diamond jewelry, its actual quality is what we say it is. I am continually besieged by new laboratories who offer to raise the value of my jewelry to induce my client to pay more. Well these things do not interest me. As owner, I am continually amazed at how lavish my lifestyle is. I wouldn't know what to do with the money I swindled out of someone with.
As far as jewelry goes if you are just starting out, you might think it's a stretch to buy a diamond ring from us via the web rather then your neighborhood jeweler. I can proudly say that Capetown Diamond is the most highly thought of discounter in the world. I can personally assure you that you will get more then a fair shake from us. You must procure written assurance from a disinterested third party with gemological credentials or otherwise you will surely get burned. Because of your inexperience you may be buying a twinkle and a story. Remember, without a gemological certificate, you are flying blind. This certificate can not be written up by a stores clerk. It has to be prepared by a scientist, well versed in gemological science. We think it is valuable enough to spend thousands of dollars a year, and so do most intelligent, sophisticated jewelry buyers. You can be assured that when we say a stone is VS, that's not BS. In 30 years, from the day of your purchase, when your wife has to raise money to get her life in order, and tells the jewelry buyer this is what the gem is, and they say it's not, she will be sorry you didn't do it the right way. Do it the right way the first time, and the jeweler is always on the hook. If something turns out to be improper in the far away future, the written appraisal is always there to haunt the guy who screwed you, and to give you legal recourse.
Forty years ago, when I first got into business, the gemological standards were unheard of. Diamonds were sold on a hunch, not only did the seller not know what he was selling, the buyer didn't know what he was buying. I am proud to say, without question, I, Carl Marcus, was the first person in the industry to be the first proponant for gemological assessment. It has really poisoned me with the existing trade, they thought I was crazy. At Capetown, we have cured that ill. Occasionally we will send out a diamond ring for a private viewing. Thus, if you are person of good reputation, and we feel secure about it, and you live in the US, we will be very happy to send you the piece. Part of the requirements for this is that you have a listed phone number, listed address, and a good standing in their community. Flakes and ne'er-do wells need not apply. This process will depend on our executive boards' feelings. We can also send it to your bank, if your bank agrees to take fiduciary custody. At any rate the first step before you start this process in motion, is for you to go out and do some investigation. This will give you an inclination to us what you are looking for. What is the stones shape, color, clarity, budget, or type of mounting? This will not be a chore, let's say this is labor of love. Do it properly for you and your family.
Important: Once you start looking at a high quality piece of jewelry as an investment, and rather then some insignificant bobble, that you are trying to buy on the cheap, then you are ready for Capetown. I am tired of successful business people asking me what I have in platinum for $1,500. We will help you do the right thing. And the right thing means, what is right for you, for your lady, and of course what is right for Capetown. You are first, and this thought has made me wealthy beyond my belief. And it is a labor of love. Make looking for an engagement ring a labor of love, instead of a chore. We have glowing references from clients all over the planet earth that will vouch for our integrity and expertise. We certainly welcome your perusal. Thank you for your time and patience.
Most Sincerely,
Carl Marcus
Chairman and CEO
PS. It has taken hours to write this above dissertation, that is how serious I am about educating the buyer so that they won't be swindled. Surely you can spend a few hours persuing the market place.